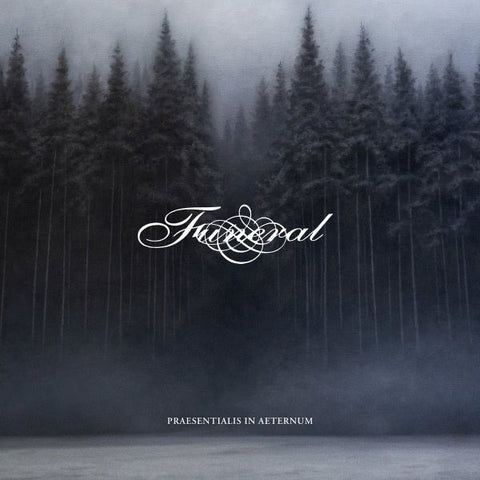 Funeral ‎– Praesentialis In Aeternum 2LP (Black Vinyl)
Funeral ‎– 'Praesentialis In Aeternum' 2LP
1st press - Double LP black vinyl edition in gatefold sleeve with multiple inserts & bonus vinyl only tracks limited to 500 copies.
Includes bonus tracks "Her til evig tid (Ånd: Epilog)", "Vekst (Erindring: Prolog)" and "Shades from these wounds"
New 2021 album of phenomenal FUNERAL DOOM! 
An early progenitor of funeral doom, Norway's FUNERAL have returned with 'Praesentialis in Aeternum,' their first new album in nearly a decade! The quartet bring forth a soul-rending offering that is rife with agony and pain, providing a fitting soundtrack for the times. Crushing, mournful passages and soaring lead breaks amplify its sorrowful atmosphere, and are certain to rive the heart, mind, and soul of listeners.
---
We Also Recommend